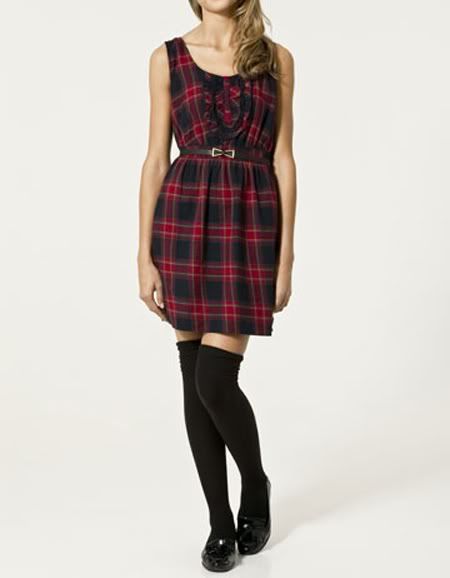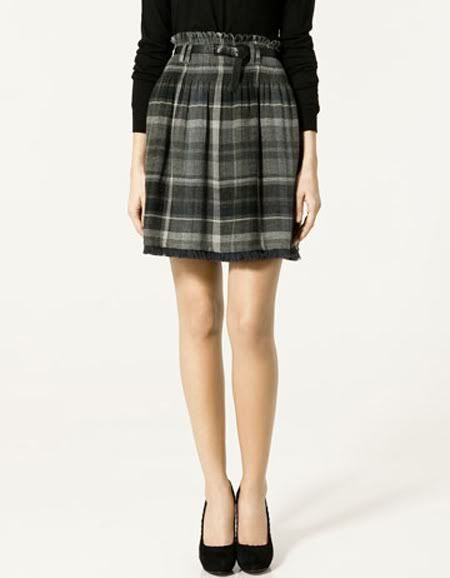 After a quick trip to the mall last week, I couldn't help but notice the huuuuge sale signs plastered all over Zara... I heart that store in a bad way, but I didn't have time to check out all their reduced offerings, so naturally I made a mental note to dash over there as soon as school (and snow) permitted... which, luckily for me, turned out to be yesterday afternoon.
I spent a good hour trying a million different things on and imagining how they could be incorporated into my wardrobe... pretty much the ideal way to spend a day if you ask me! Anyway, after exercising some serious self-control, I left the store with an adorable red plaid dress that has the cutest back cut-out (pictured
here
), as well as a plaid high-waisted skirt in brown, caramely hues (I couldn't find the exact one online, but
this
came closest). And with both items coming in at just over $50, my little "afternoon delight" proved not only fruitful, but guilt-free... Outfit pics to come!