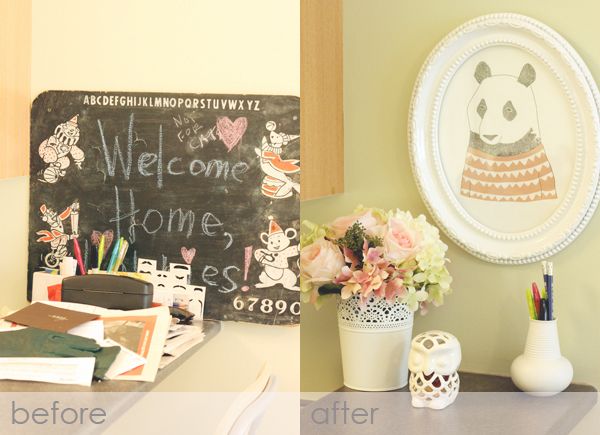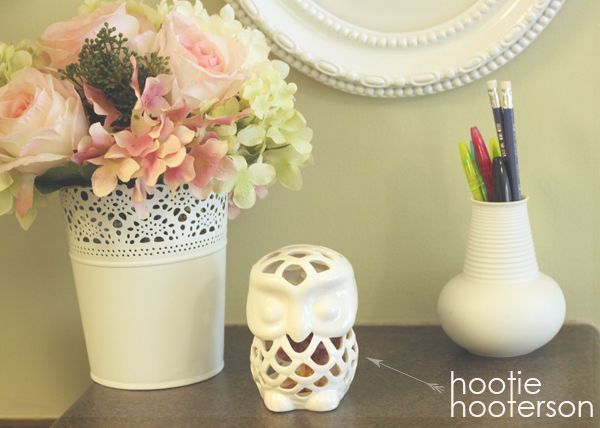 L
ast week I decided I wouldn't let clutter get the best of me anymore... That's right my friends, I'm officially a new woman. After picking up a couple of cute trinkets — like this owl potpourri holder (aka "Hootie Hooterson," for obvious reasons) and a cute little Ikea vase — I set to cleaning, purging, and ultimately,
redecorating
. Et voila! I present to you my very own clutter-free breakfast bar nook.
And on a side note, how cute is the panda drawing?! Mr. AIF gave it to me on Valentine's Day and I couldn't love it more... It's cuteness incarnate! Oh Beatrice Panda, you're such a stud...
Happy weekending, sugarplums! xx