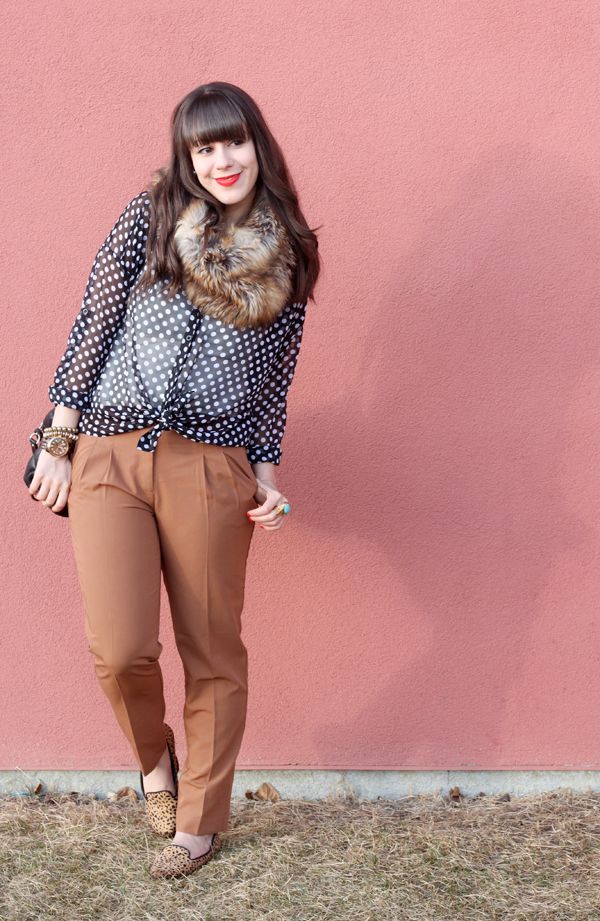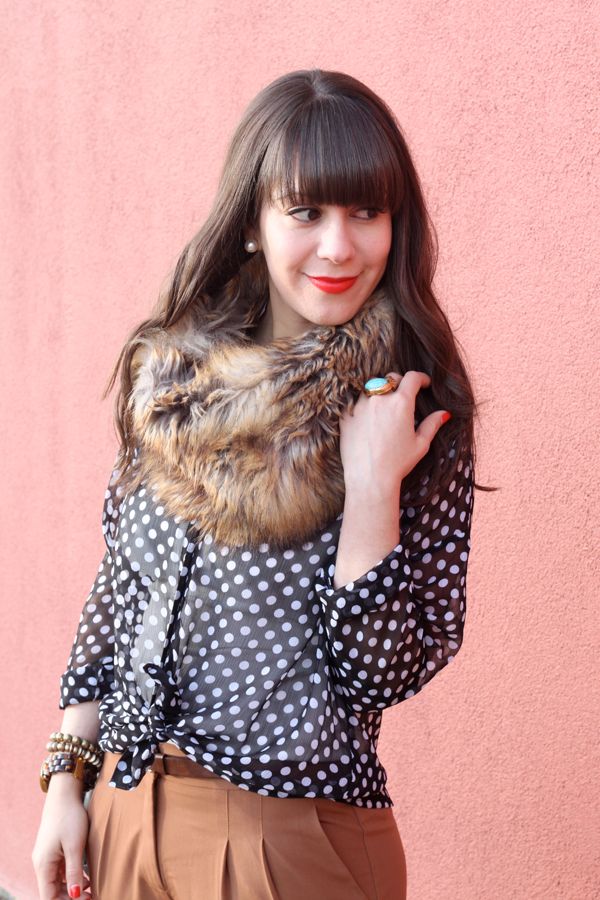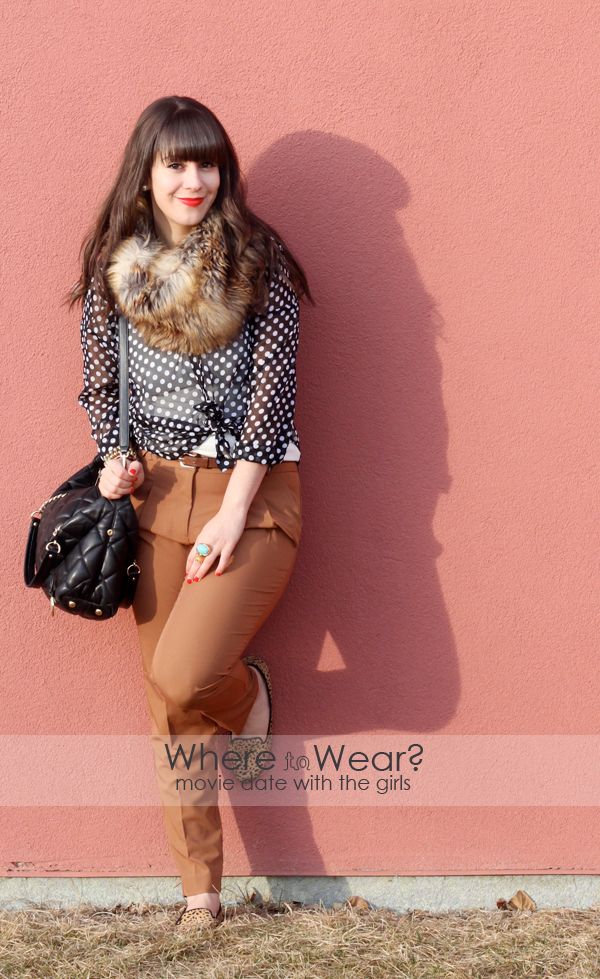 W
riting the outfit details for this post made me realize that I should
probably
diversify my shopping spots a bit... Can you say predictable? If my ensembles don't hail from the "holy trinity"of shopping — aka mass retail giants H&M, Forever 21 or Zara — you can bet they come from my employer, Mr. Michael Kors...
Not exactly original.
Have I stumbled into some kind of sartorial rut? Probably... But at least acceptance is the first step to recovery, right?
Outfit details: polka dot blouse, trousers & leopard loafers- Forever 21; faux fur cowl & bag- Michael Kors