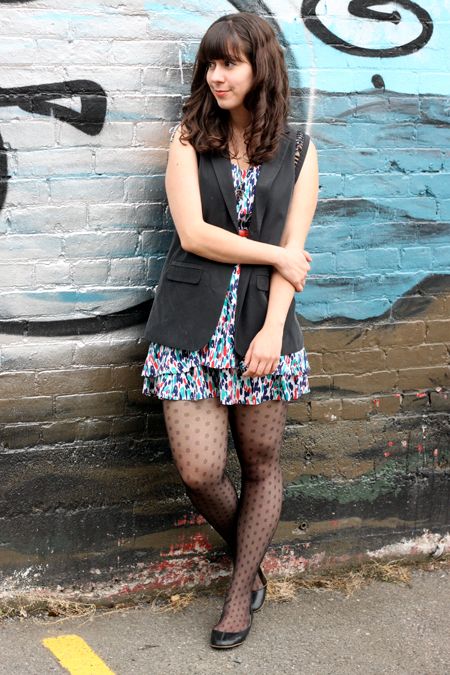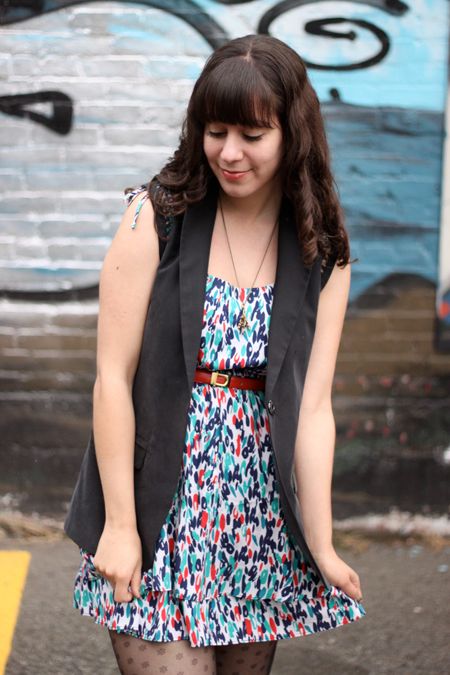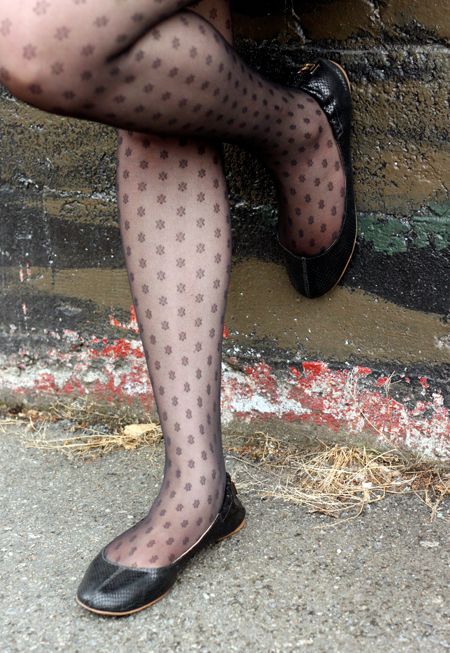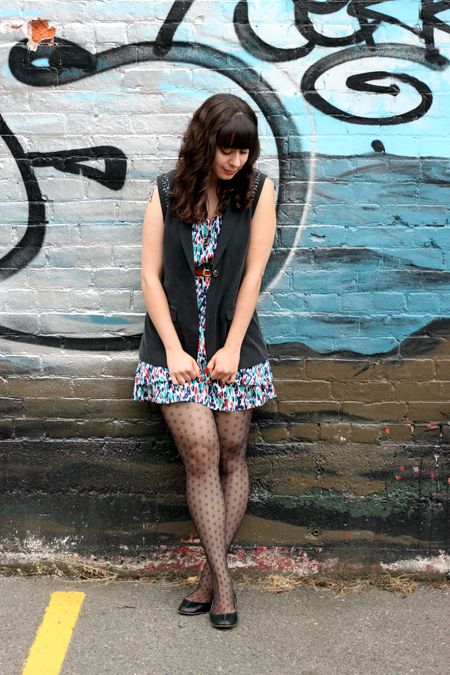 So after about a year, I finally broke down and got a haircut... Nothing drastic, but just enough to make me feel a little off, you know? Especially when you consider "hair shock," that pesky period right after a cut when your hair refuses to cooperate with you. How rude.
Now I don't know about you, but whenever I feel a little down I find it helps to dress up... Do you guys ever feel that way? Even though it was drizzling out, I decided to pair a Forever 21 dress I hadn't worn in ages (last seen
here
) with my favourite
Rachel Rachel Roy vest
. Yup, that's what I wore. To Costco. On a Sunday afternoon. No biggie...
What do you guys do when you feel down? We should form some kind of support group or something... I'll bring the ice cream! :p