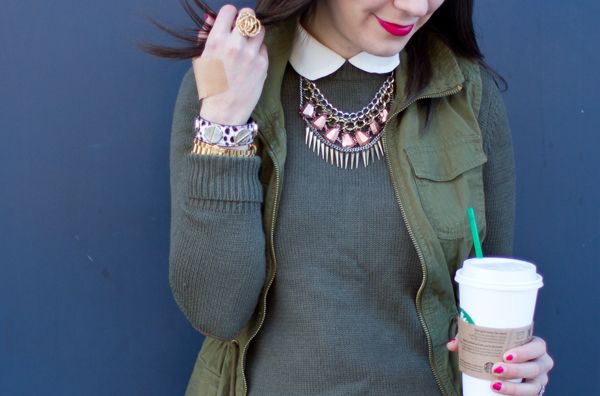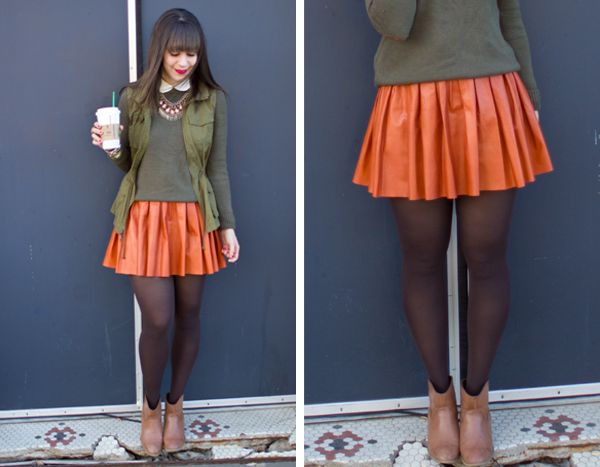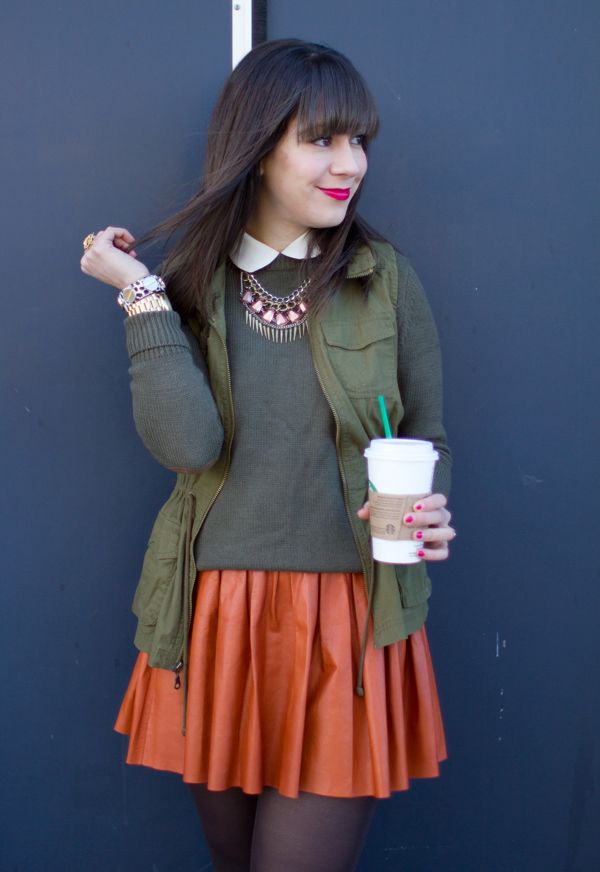 H

ello and happy Monday, friends! A
s you read this, I'll be doing one of three things: 1. sleeping in; 2. visiting my new local library; or 3. watching an old, black and white movie with Mr. AiF at the museum....
Ooooh yeah
. In case you couldn't tell, I have the day off and I'm pretty dang excited. Not to rub it in or anything, but I'm probably doing an it's-Monday-and-I-don't-have-to-work happy dance this very moment. What can I say,
life is good
.
Have a fab day, lovelies! Whatever you do, don't work too hard... xx
Outfit details: sweater- Zara; blouse- Forever 21; military vest- Old Navy; pleated leather skirt- Alice & Olivia; necklace- Urban Outfitters; ring- vintage; bracelet- random NYC find; watch- Michael Kors; booties- Forever 21