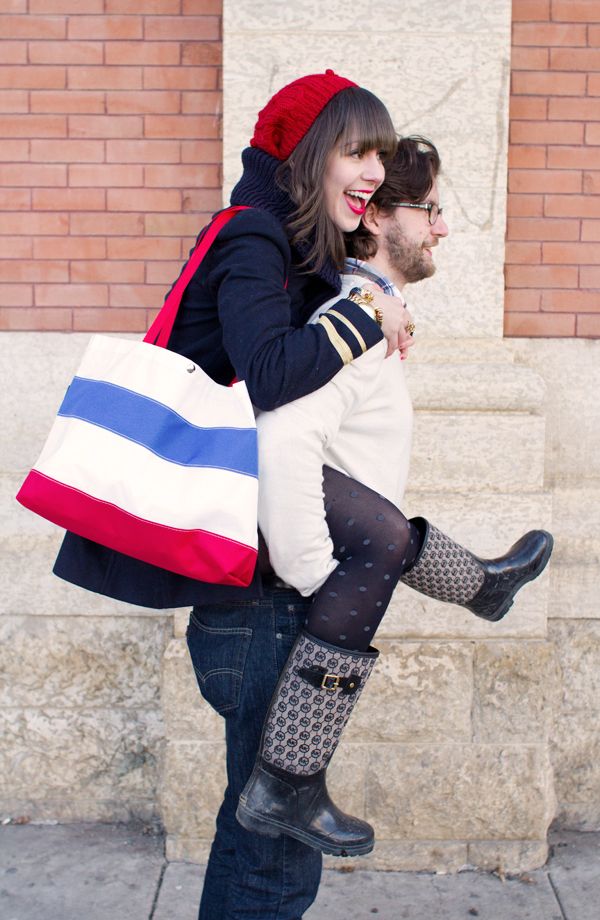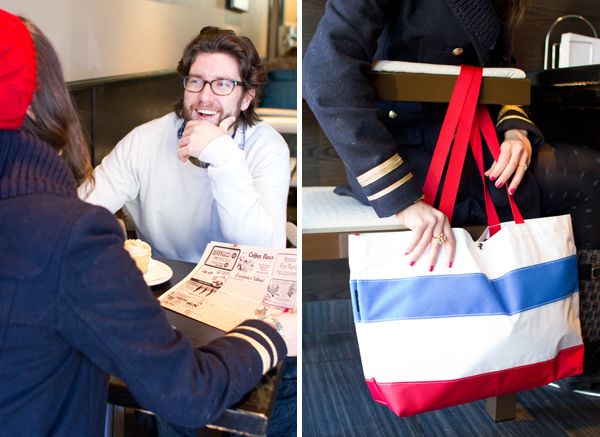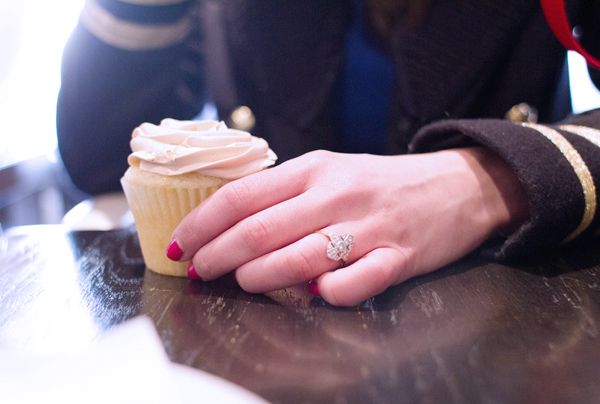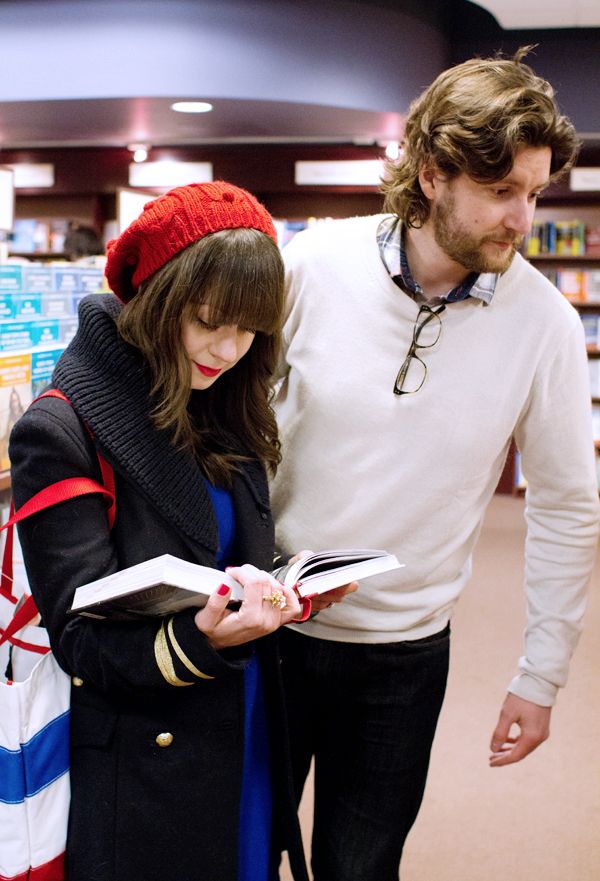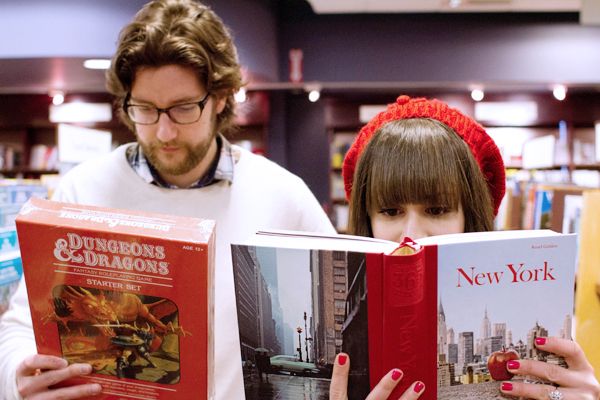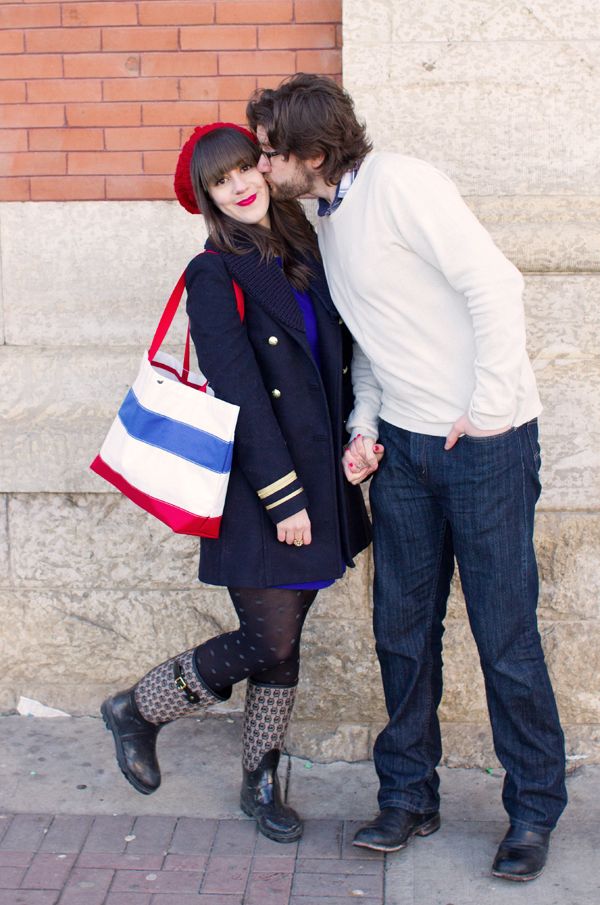 M
y mister and I are diurnal creatures, so the majority of our jaunts happen during daylight hours...
Dates included
. It just so happens that our favourite activities are better suited to daytime, like leisurely strolls, brunching (our fave!), vintage shopping and coffee-drinking galore (trust me, late night caffeine and I
do not
mix).
Kassie
and her adorable hubby snapped some pics of us during a double date last weekend, and despite the piggy backing and Dungeons & Dragons, these photos pretty much capture a typical
lobbie
day-date... Photos (much to the dismay of Mr. AiF) and all.
In other news, I want to thank
Hayden Reis
for sending me this adorable
striped tote
, which is quickly becoming my new favourite work/gallivanting bag. It just has so many pockets and handy snaps that I've found myself lugging it around on the daily, which is always good because my current tote has seen better days... And speaking of better days, I recently replaced my four-year-old coat with this snazzy — albeit nautical — Zara coat. Gotta love end of season sales, am I right?
Happy Valentine's Day, friends — Hope everyone has a fun, sugar-filled day! xx
Outfit details: coat- Zara; beanie- Old Navy; dress- Zara; rain boots- Michael Kors; polka dot tights- Joe Fresh; striped tote c/o Hayden Reis