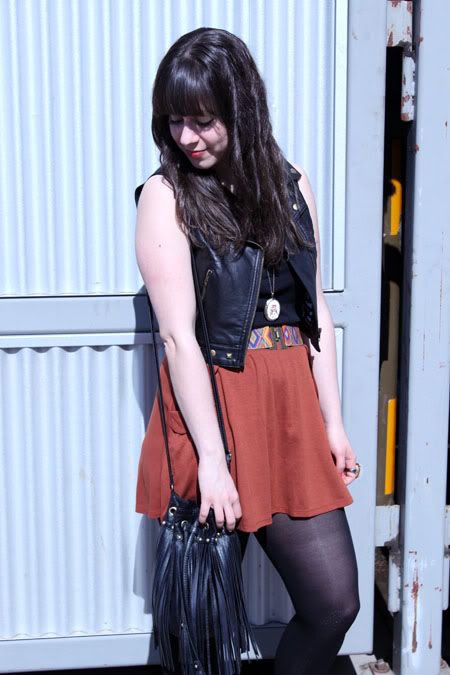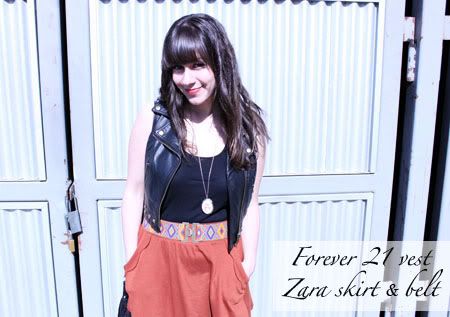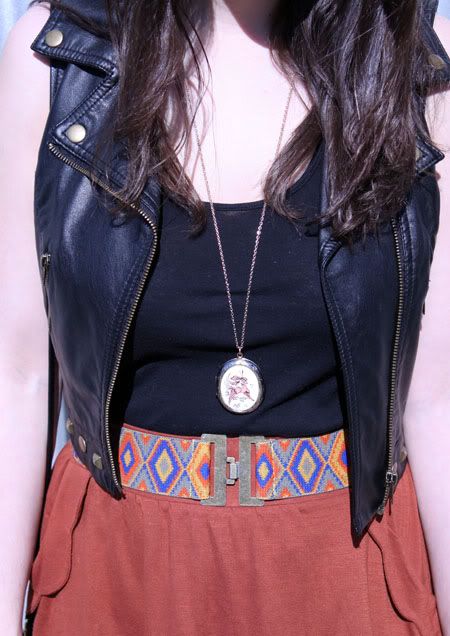 Why hello there! How is everyone today? I've been running around trying to get my massive to-do list under control before moving back home for the summer... Can you say stress ball? Well, that's me!
These photos were taken a couple of weeks ago after going to a weekend Farmer's Market with Mr. AIF. I'm not sure why I didn't post them sooner- I guess I figured I had better photos to get through first? Who knows!
Anyway, I'm basically wearing all my comfy closet staples in this post... My Zara skirt is super comfy thanks to its, *ahem,* forgiving elastic waistband, my Halston flats make walking around a non-issue, and my faux-leather Forever 21 vest seems to be my little weekend warrior as of late- I've worn it more often than I care to admit!
What are your wardrobe staples? Spill!
Outfit details: tank- American Apparel; vest- Forever 21; Skirt and belt- Zara; flats- Halston; bag- H&M; necklace- Frug