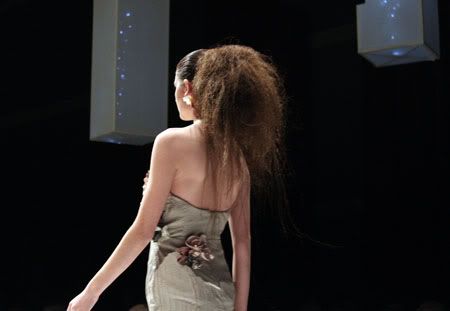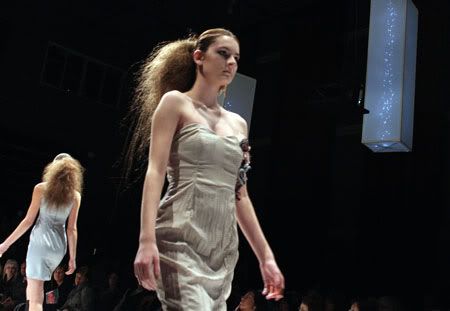 Happy Sunday, everyone! I hope you're all having a nice, relaxing end to your weekends... And on that note, welcome to this week's edition of
Sunday Spotlight
! I thought it might be fun to shake things up with a special "designer edition" in honour of my time at Western Canada Fashion Week... After all, who doesn't like hearing about new designers? I know I do!
Despite seeing an array of talented designers (and devising a dangerously long shopping "wish list"), there was one collection that stood out to me in terms of its craftsmanship and attention to detail... Enter
Genette Salgado
, contemporary womenswear designer extraordinaire! I couldn't get enough of her F/W 2011 evening dress collection, cleverly dubbed "Baby, Whatcha Gonna Do With Your Life?" Salgado's latest offering boasted feminine silhouettes rendered in a soft, neutral palette that was brimming with desirable details, such as delicate flowers and sultry studs. I don't think I clapped so hard the entire week! In fact, the entire audience seemed to be captivated by Salgado's work; everywhere I turned that night, I couldn't help but overhear rave reviews of the collection!
I actually had the opportunity to meet Salgado after the show, and she was absolutely lovely! I chatted with her (and her amazing publicist, Cassy) over the next couple of nights of shows, and after getting to know her a bit better, I've fallen even more in love with her work... She's just as sweet as her collection is!