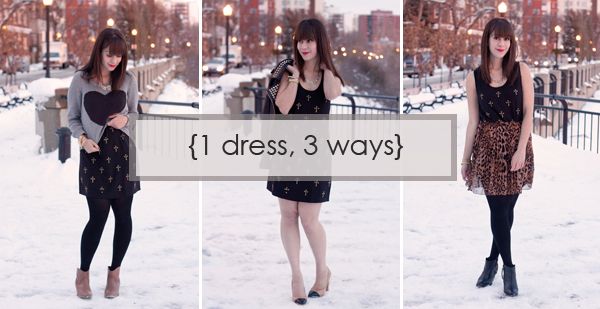 A
re there any outfit-remixers in the house today? Yeah,
that's what I thought... We all do it, because at the end of the day, why
wouldn't
you want to get the most out of your wardrobe as humanly possible? It just makes good
cents
. That's why when
Lulus.com
sent me this adorable
cross dress
, I thought it would be fun to style it three ways instead of just one.... More bang for your buck, if you will.
From dressy to casual — heck, or even transformed into a top — this dress proved to be incredibly versatile and chameleon-esque... So basically an avid remixer's dream.
This is what I was able to do with my dress in a short period of time, but here's your chance to show me up— So tell me, how would
YOU
style it, lovelies? I wanna know!
Outfit details: Mighty Mighty Cross tones dress c/o Lulus.com; sweater c/o West 49; necklace &

booties- Forever 21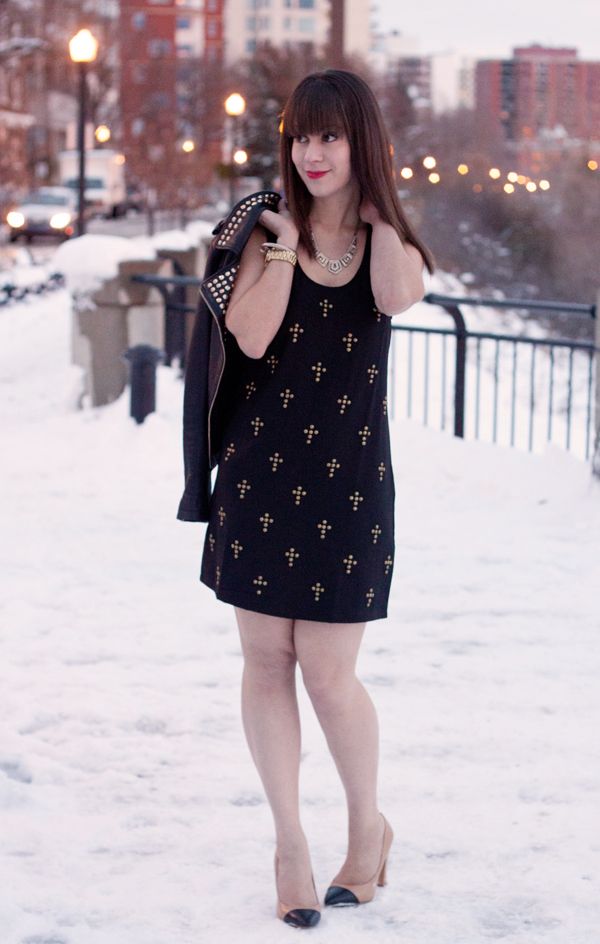 Outfit details:
Mighty Mighty Cross tones dress c/o Lulus.com; leather jacket & p

umps

- Zara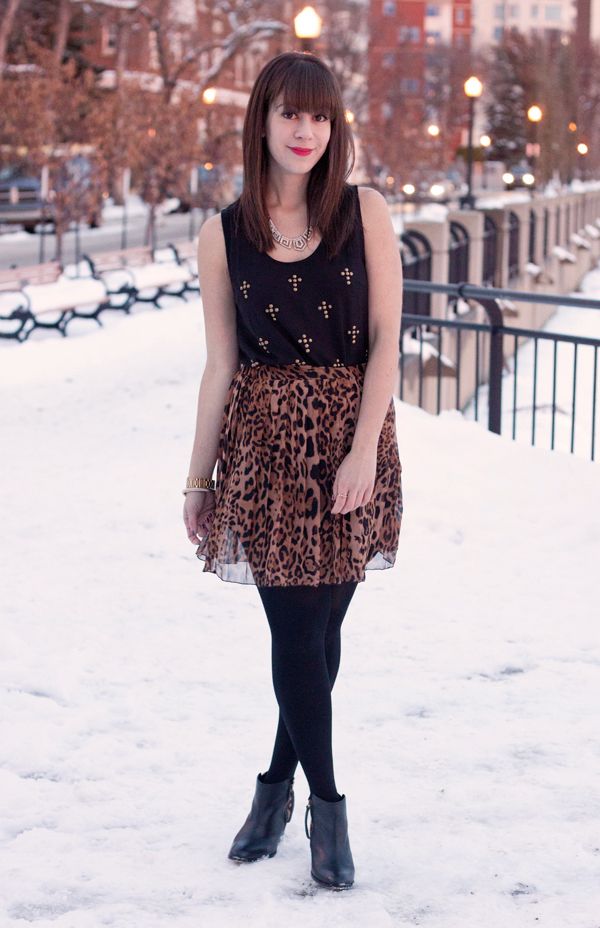 Outfit details: Mighty Mighty Cross tones dress c/o Lulus.com (worn as tank); leopard print skirt- Urban Behavior;

necklace- Forever 21; booties- Aldo
The fun doesn't stop there though my friends, because Lulus.com graciously offered to give you 15%* off your next order simply by using the promo code ADVENTURES1! How sweet is that?! xx
*Valid to US & Canadian readers until Nov. 17, 2012