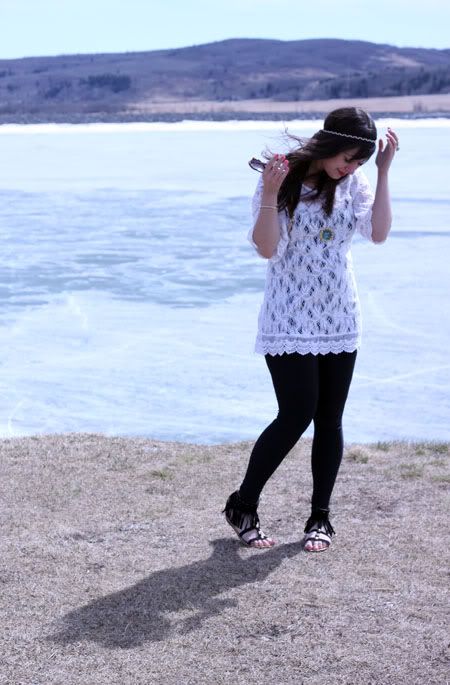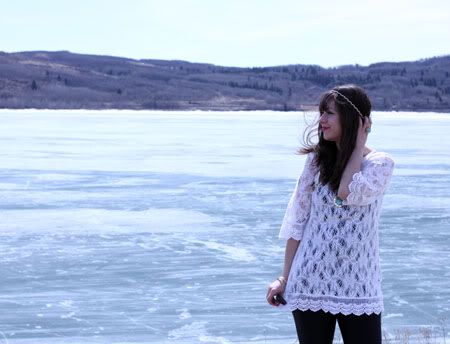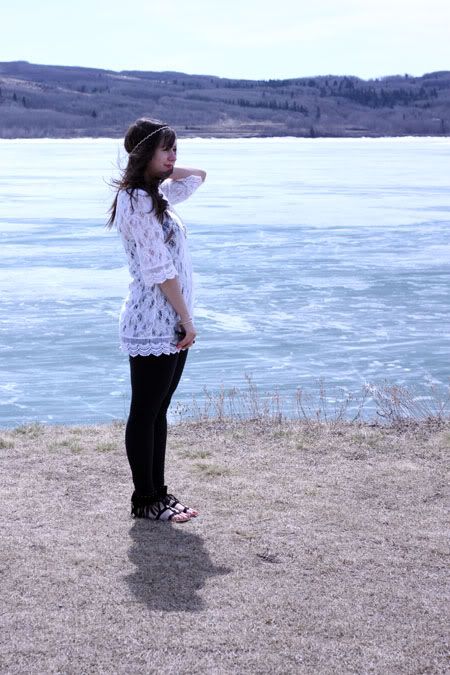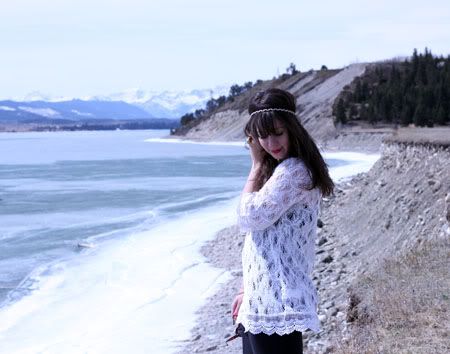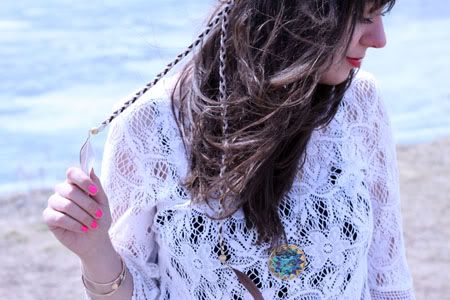 We took these photos on the first day of our epic road trip home to Victoria from Edmonton... Isn't the scenery amazing? The water was actually completely frozen, which was beautiful and eerie all at once, and the wind was something else. We let our kitten out for a bit to explore (on her little leash, of course), but the wind scared her so much it was a short-lived jaunt... Poor little thing!
Do you recognize this dress? I had babbled on about it in
video form
a few Wardrobe Wednesdays ago, and if you can believe it, this was the first time I had actually worn it! It proved to be the perfect road trip attire though, and it was definitely worth the wait... But was it in one of
those bags
at the time the photo was taken? Hmmm, what a curio...
Outfit details: dress- H&M; leggings- Aritzia; necklace- House of Harlow; sandals- Towns Shoes; feather headband- H&M