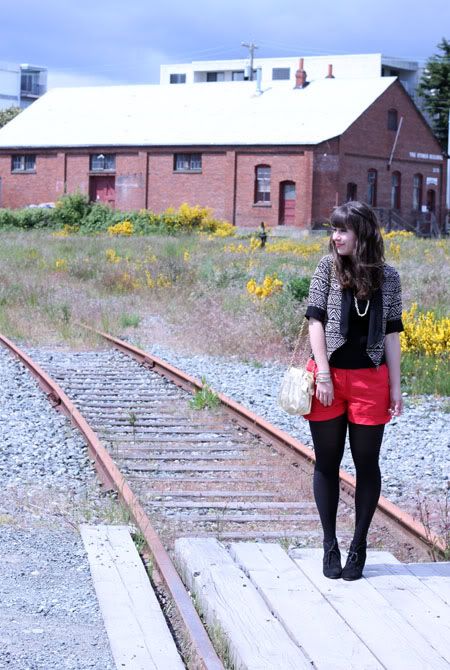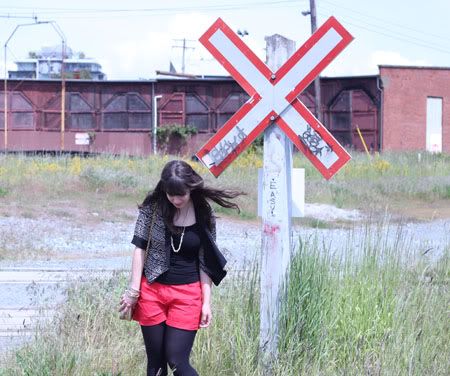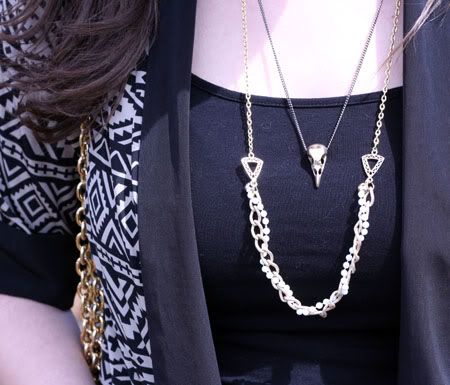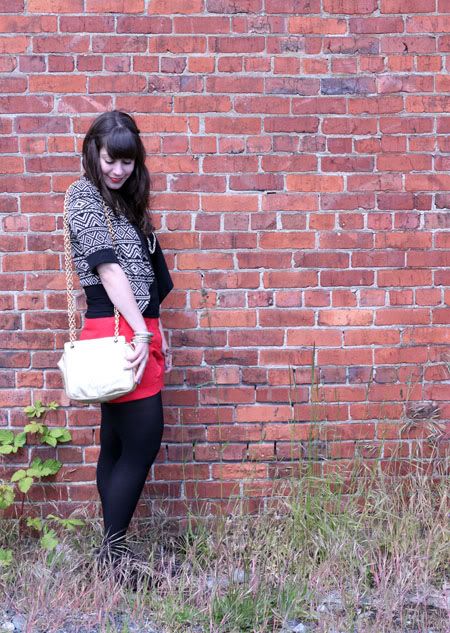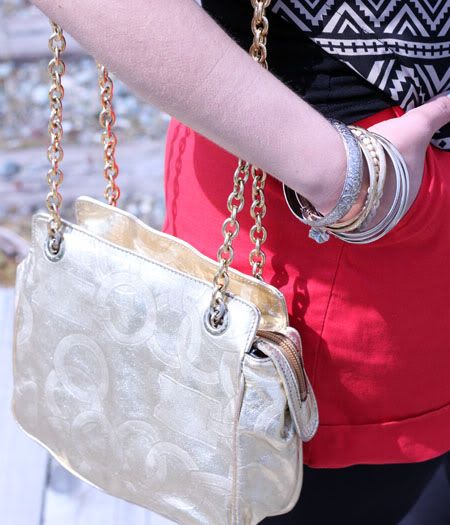 Hello lovelies! How is everyone on this fine Saturday evening? Here's a look at what I wore today to run errands and grab a Starbucks with Mr. AIF... One of my besties gave me this rad Forever 21 blazer last night because, if you can believe it, she wasn't quite feeling it anymore! Needless to say her loss is my gain, because I'm absolutely IN LOVE WITH IT!!! I can't wait to mix and match this little lovely with all my other clothes, making as many awesome combos as I can. Oh, the possibilities...
What do you guys think of my red shorts? I bought them before leaving for Victoria but had yet to wear them... Go figure. I'm really feeling the colour and length (I don't wear short shorts!), and I love the material, even though linen wrinkles all too easily... You know what else? I just realized that we're nearing the end of the month, which means my
"Was it in the Bag"
contest is coming to an end. To be honest, I kinda forgot about it for a while there, but we might as well end it with a bang, right? The prize has been picked, and now all you have to do is tell me if the shorts were in one of those bags from way back when... A bonus entry will be given to those who guess correctly whether or not my
Forever 21 blouse
from the previous post was in one of the bags as well... Choose wisely, grasshoppers.
Outfit details: blazer, tank, shorts & shoes- Forever 21; bag- vintage; necklaces- Moon Raven Designs & Purple Gloom (my soon to be Etsy shop!); bracelets- vintage & H&M