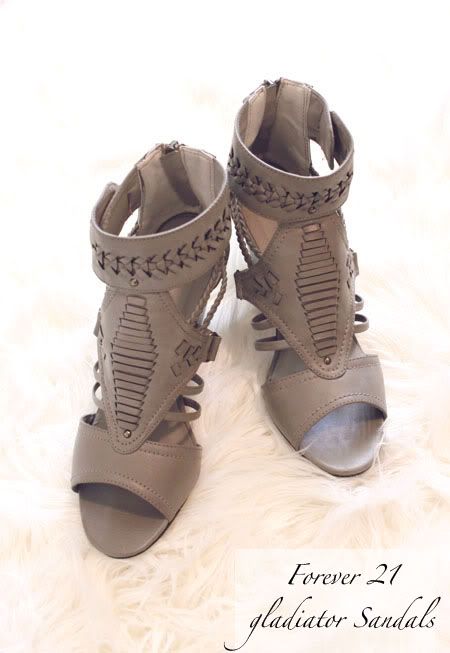 Hi my loves! I hope everyone is well and enjoying the middle of the week... I myself am nursing a gross, icky cold, but not to worry, I'm trudging through!
So what do you think of my new Forever 21 gladiator sandals? Aren't they cute?! When I saw them I just couldn't resist- I have a surprising track record of comfy shoes from F21, and my
black booties
that have appeared on AIF ad nauseum are pretty much the only heels I can actually walk in, so I figured why not... Pluuuuus they were under $30, so the price was definitely right!
What are your shoe-staples? I wanna know! xx