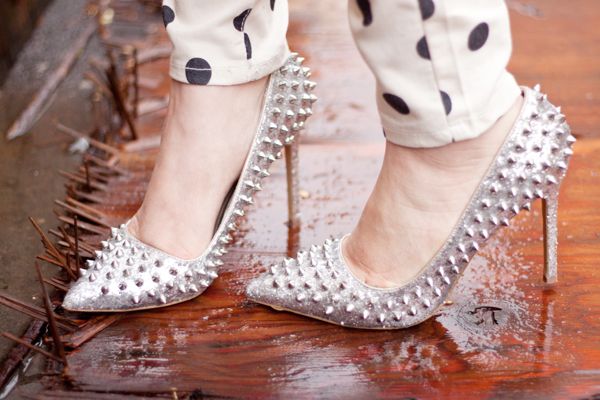 R
emember
yesterday's post
about working ahead, batching and doing whatever you can to stay on top of your blog? Well this post is an example of what
not
to do. For instance, don't neglect to take photos ahead of time and instead force yourself to pose in the rain at 5 p.m....
Just don't do it
. Oh, and if you know you're going to an event after work (Cirque de Soleil, whaaaat!),
do not
leave the editing and writing of your next day's post until after you get home... You know, unless you actually like staying up until 1 a.m. and being a total crankasaurus at work the next day. Seriously,
don't do it
.
Outfit details: Blouse- Target; polka dot jeans- Forever 21; sequin bag- Topshop; spike pumps- ShoeMint; necklace- Zara; bracelet- Joe Fresh; watch- Michael Kors